A
Done-For-You
Turnkey Real Estate Investment Company
Rent to Retirement is your partner in achieving financial freedom
& long-term wealth through real estate investing!
Rent To Retirement helps to simplify the real estate investment process, so that you and your family can simply enjoy your financial freedom. With our unmatched experience and expertise, we reduce the uncertainty associated with real estate investing and empower you to succeed by minimizing risk and maximizing returns.
Our Mission:
To assist our clients in achieving financial freedom through real estate investing by accessing the best deals in the nation & helping them with every step in the process!

We specialize in providing turnkey rental properties in the best markets throughout the United States. A turnkey investment means that you can enjoy monthly passive income without dealing with the other challenges associated with rental real estate ownership. Regardless of your experience, our team of experienced professionals are here to assist you in meeting your personal financial goals.
At Rent to Retirement, we've done the legwork for you. We have thoroughly researched the best markets across the United States, carefully considering the combination of cash flow, equity, and appreciation potential. Our goal is to ensure that you benefit from all the advantages of real estate investing without the headache typically associated with property management and dealing with tenants. Live where you choose and invest in the markets that offer the best returns.
Investing in passive income properties can offer you the opportunity to retire on your own terms and timeline receiving residual income each month. We are your trusted partner on the path to financial freedom and long-term wealth through real estate investing. With Rent to Retirement, you can confidently navigate the world of real estate investing and make informed decisions that will shape your future.
How It Works
The Rent To Retirement IDEAL Formula For Turnkey Real Estate Investing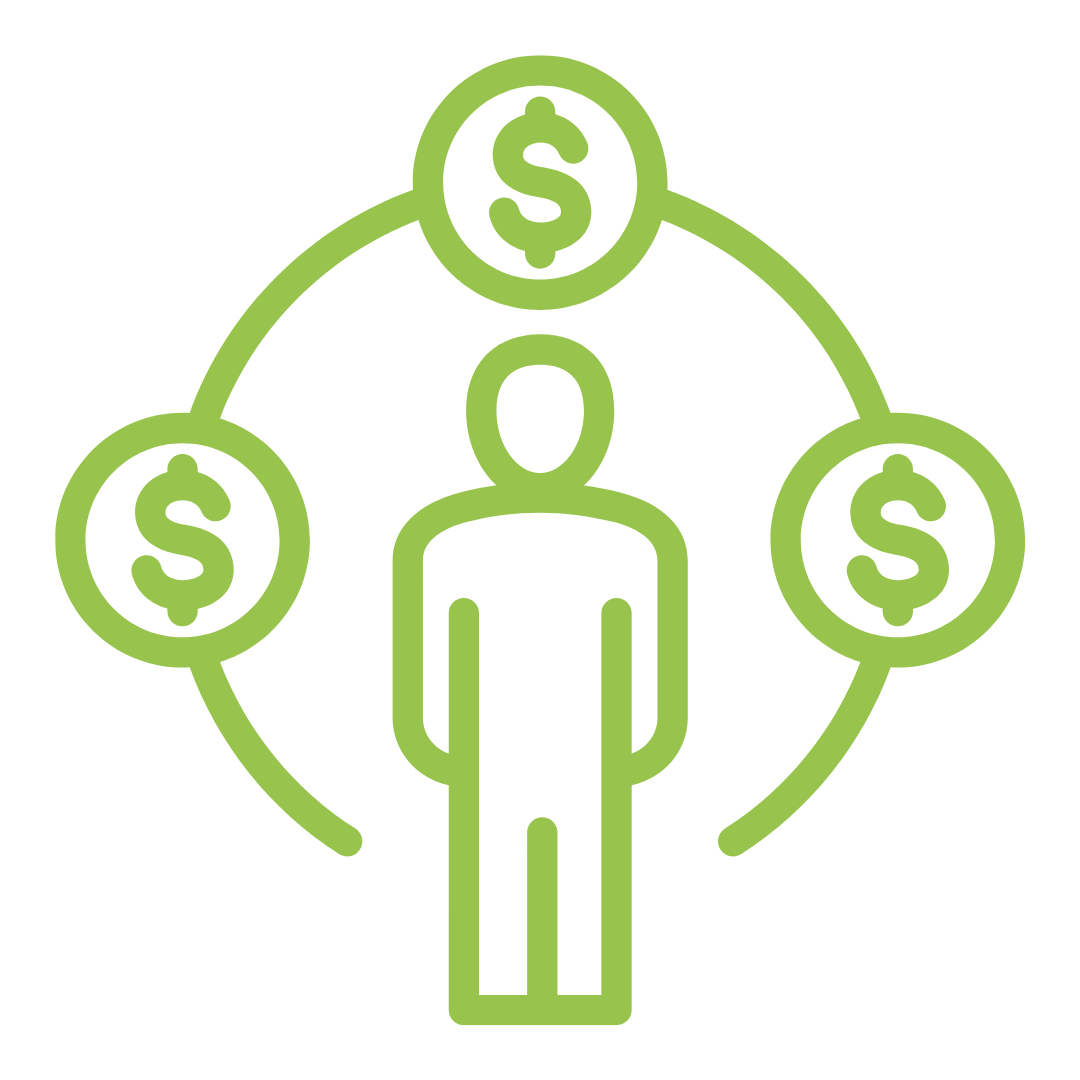 Income
Generate Predictable, Passive Monthly Income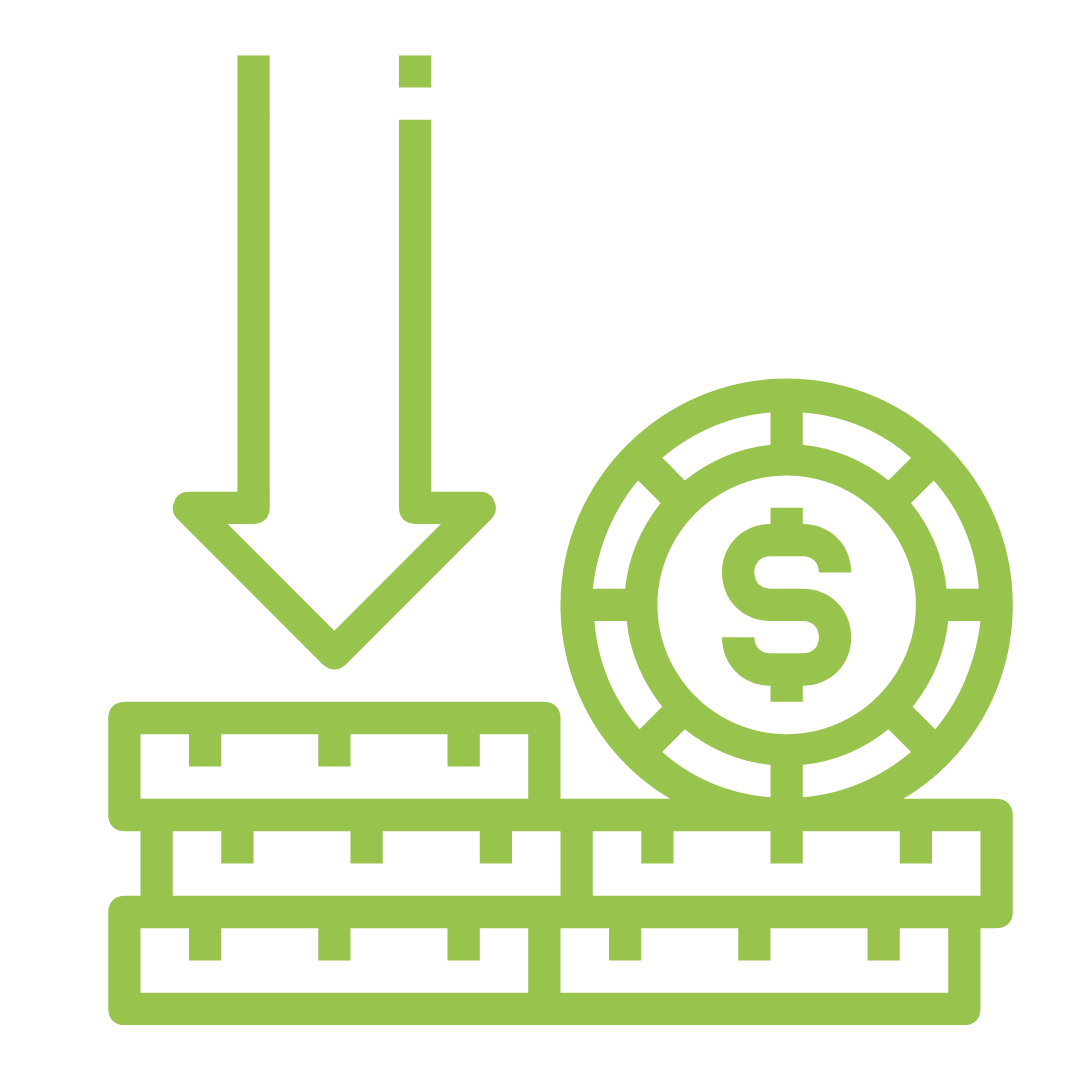 Depreciation
Maximize Depreciation & Tax Benefits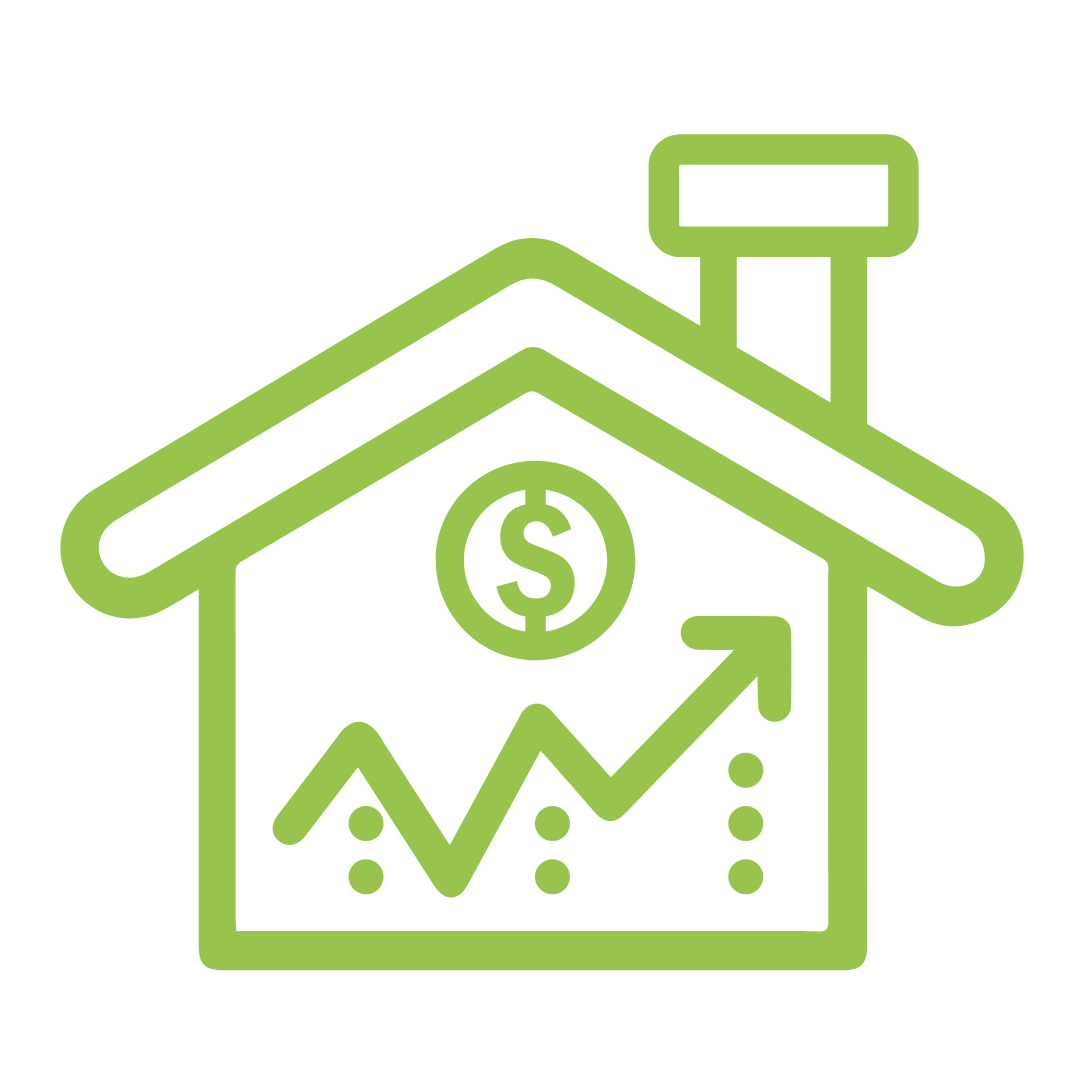 Equity Growth
Get Tenants To Pay The Loans For You

Appreciation
Grow The Value Of Your Assets Over Time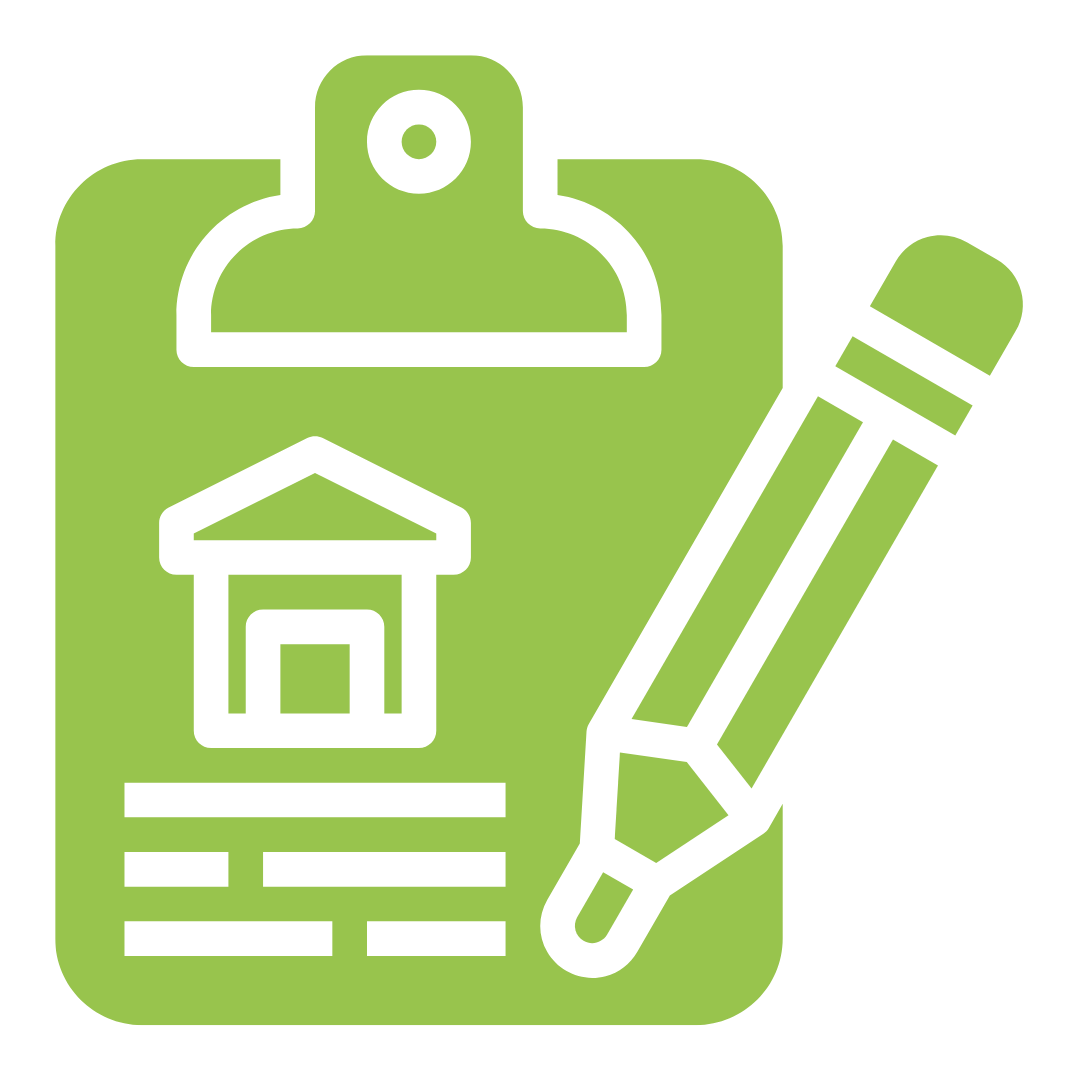 Leverage
Leverage the Bank's Money to buy more real estate with less of your own capital.
Welcome To Rent To Retirement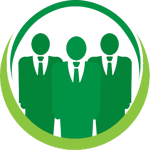 Our Team Of Professionals
Everyone in place you need to succeed! Attorneys, CPAs, Lenders, Prop Managers, Ins Providers, etc. Self directed IRA/401K advice, 1031, Retirement & Strategic Investment Planning!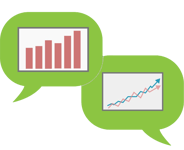 Free Investment Counseling
Schedule a free consultation with us to discuss investment goals, strategy and opportunities regardless of your experience.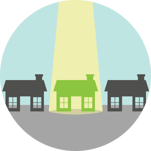 Featured Properties
Review different investment markets and asset classes to find options that meet your goals.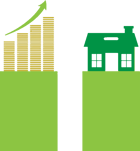 Many Financing Options
Buy conventional, cash or use our private financing that has no income or credit requirements. Learn about our options to invest using your IRA/401(k), 1031 exchange to avoid taxes, HELOC/lines of credit, etc. Our success as real estate investors is only limited by our creativeness, and utilization of our resources!
Tommy was awesome: very patient and answered all our questions clearly and patiently. Tommy is very knowledgeable and couldn't no enough for us. As overseas investors it's great to have RTR in your court!
RTR team has been incredible to work with! Every step is handled with knowledge and expertise. Everyone involved is helpful, patient and willing to teach. The whole process is fluid and seamless. It has been an absolute pleasure to do business with such great people!
I purchased my first out of state investment property through Cori Zigman. Her and her team made the process easy to understand. I had such an awesome experience that I am ready to purchase a 2ndinvestment property. Highly recommend!
Had a great initial call with Tommy Brown at RTR. I'm a new real estate investor looking to get into my first property and he was very welcoming and open about all the possible investment avenues and opportunities RTR has to offer. He took extra time out of his day to answer some of my more specific questions, share personal stories, and provide honest advice. This definitely helped instill my confidence in RTR and I'm looking forward to working with him and his team in the future!
I am in my 30s and have been looking to take that first step into investing in real estate. To say I was nervous would be an understatement. I contacted the team (most specifically, Adam) at RTR very frequently throughout the process, and everyone was not only incredibly knowledgeable but also helpful; no one ever made me feel dumb for not knowing the real estate lingo. I closed on my property mid-August. From start to finish, the purchase of my investment property was seamless. They have everything set up in a wise fashion to make it very easy to navigate for a novice investor. Adam was absolutely great to work with and I am looking forward to working him again soon for another property. I have the bug!
I have spoken with both Adam and Zach and am thoroughly impressed not only with their knowledge, but their professionalism and attention to detail. Both took ample time to understand my goals, help me develop a strategy, and narrow down a market. I am currently analyzing properties and am really excited to start working with this amazing team!
Prior to 2019 I purchased two rentals on my own, learning along the way. Looking back, almost anything was a winner in those times. Finding deals has become more and more difficult. Thanks to Adam I've closed on another property in an out of state market that I would not have found on my own. The builder and lender I purchased through were great and it was the easiest close I've had out of 4 properties. As I prepare for my next investment he continues to offer options through his connections and network that I would never find via traditional searches. What I appreciate most is the no pressure approach, Adam offers deals and if its something I want more information on he is there to answer whether I commit or not. Looking forward to working with R2R on future purchases.
With no exaggeration, Rent to Retirement is likely the best thing that has happened to my family. My wife and I are both active-duty service members with three young kids and have no time to develop a path to set conditions for our military retirements in five and seven years. Their turn-key strategy is perfect for our hectic lifestyle. They provided us with glide path options based on our specific short- and long-term goals and provided all the analysis and projections. Rent to Retirement connected us with the finest teams of professionals, tax strategists, lenders, and an outstanding property managerial company. I contacted Adam a few months ago, and today, we own our first property and are setting up to purchase the second in September. Rent to Retirement is coaching us as we go, and most importantly, we can dedicate our time to serving our country and raising our kids at our full potential. From the bottom of our hearts, thanks.
I'm not new to the world of home buying, but I am new to world of home buying for investment purposes. More specifically, getting into a market that is not in my back yard. Adam provides a wealth of information through the podcast, it has been immensely helpful!
Great experience working with them. Very knowledgeable and practical team.
My wife and I started communicating with Adam at R2R about two years ago. Asking tons of questions and being skeptical of companies and anyone offering free help. We were trying to create a team of people who knew everything outside our wheelhouse in order to get to our goals. Adam was amazing from the beginning and didn't act like a used car salesman. We bit the bullet after about a year when we had enough capital. He answered every question we had, helped guide us to other people to add to our team, and he wasn't afraid to tell us no on properties that didn't fit our buy box, and was transparent about various areas and tenant laws etc. As a woman, I have to say we have been used to men in the industry talking over us and trying to taking advantage - assuming we are uninformed and that I would buy their "blinker fluid" they were trying to sell. It is a breath of fresh air to find a company that has core values and is trustworthy. Our 16 year old daughter now checks the inventory list with me and we are excited about our next properties to come. We wouldn't hesitate to refer anyone to R2R.
Zach's team was fantastic, their resources are numerous, and their inventory is moving, so know your buy box and get in quick, or someone else already did! Big thanks to Adam, he walked us thru to completion, and we will be buying again!
After being a long-time lurker of BP for a turnkey solution, I ended up purchasing my first two properties ever with RTR. I worked with Lars throughout the entire process and landed on two houses in the Ohio area. About a month after closing and my experience so far has still been great.
Worked with Lars from RTR and throughout the whole experience he made himself overly available to answe rany questions that came up. He was able to refer me to NAF financial for great finance options with Joe Page and the contractor Steve was so responsive to all concerns. Looking forward to my next purchase!
I recently had the pleasure of working with Cori Zigman from Rent to Retirement and Steve, the local provider in Akron, OH, and I can't recommend them highly enough. Cori provided me with exceptional market analysis that helped me make an informed decision on my second rental property purchase in Akron. Her expertise and attention to detail were truly outstanding. Cori's communication is wonderful and she is always willing to answer the phone to talk things through. Steve, the local provider in Akron, was a pleasure to work with and went above and beyond to help me throughout the purchasing process. His knowledge of the local real estate market was truly impressive, and his guidance was invaluable. The work he does to renovate the properties is top-notch and really made my investment stand out. Thanks to their efforts, I was able to secure an excellent property that has already exceeded my expectations. In fact, I was able to get $250 more in monthly rent over the estimated amount, which is truly impressive. Overall, I highly recommend Cori Zigman and Steve to anyone looking to invest in real estate in Akron, OH. They are true professionals who are dedicated to their clients and always willing to go the extra mile.
I have been working with Adam and several of his co-workers for many years now. I have found Adam's advice and knowledge of real estate to be effective and helpful. I appreciate his no nonsense approach and simple plan to building wealth. I look forward to continuing the business relationship.
I tuned into the BP live with Rent to Retirement and heard every thing I needed to push me to take the first step in out of state investing! The two hosts did a great job answering questions and I loved the John Doe scenario! The 90 minutes went by so fast and every second had my attention! The icing on the cake was the $500 prize giveaway at the end , which I ended up winning!! I emailed Adam Monday to claim my prize and received it by Friday. Not only did R2R keep their word but they again offered their help and support for any of my investment questions/needs! Amazing! I look forward to more IG lives with these guys!
Adam possesses a deep understanding of the various investment strategies and techniques involved in buying, selling, leasing, and managing real estate properties. He is very skilled at identifying and exploiting profitable opportunities in the real estate market. Thank you Adam for all your insight and knowledge sharing!
Just bought my first rental property that I did not live in first. Super nervous about the process, but all went well! I even had a management team and tenants signed and in the property before closing. I appreciate Adam's continued support in advising me on other steps I can take to maximize my portfolio and get started with an LLC.
I just finished purchasing a duplex with Rent To Retirement. I worked with Adam and wow, what a great experience. Always available to answer questions, very transparent and went above and beyond with every chance he had. I'll definitely be purchasing more properties with them. Highly recommend!
Over the past year I've been educating myself in passive income, primarily as it relates to investing in rental properties. The Rent To Retirement Podcast has been a great resource to learn all things from Turnkey rentals to tax strategies and more. In December of 2022 my husband and I closed on a rental property in Akron, OH that we purchased through Rent To Retirement and Steve Yoak. We look forward to learning more through the podcast and continuing to add to our portfolio.
Rent To Retirement (RTR) is great and trustworthy. The business is well run, they go way beyond what a typical turn key operator does, and their help has been invaluable. I had a little bit of experience in real estate buying, owning, and renting out properties in my own LLC for a couple of years prior to getting re-started with the help of RTR. Now I'm closing on a good SFH rental through them that fulfills my goals in a way that makes sense for me financially. Folks at RTR worked with me, had conversations and emails with me that were very in depth. They worked hard to understand my business goals, and provided solutions that work perfectly for my business. Their incentives are aligned with my own, so it's a win-win situation, which is how I like to conduct business with folks. I even learned way more than I knew before about setting up the right business structures, and I already knew quite a bit before. I still do investments on my own as well, but RTR will definitely be a long term ongoing partnership that I value and which I find indispensable. I'm 100% certain I will do more deals through them in the future. They've provided the business value and knowledge that is allowing me to progress faster than I would have been able to on my own. It also has been enjoyable getting to know the RTR folks and work with them throughout this process. Any penny spent through or with them is a penny well spent in my opinion.
My new business partner and I used RTR to acquire our first out of state property and I couldn't be happier. We approached Adam with questions about a few markets on their inventory list and were pleasantly surprised when he gave us very honest feedback about each of them and the teams on the ground. Anytime we asked for market comps or additional pictures or information he was quick to get those to us. He put us in touch with a great financing. Our property was in OH and the team on the ground there was also fabulous. Inspection came back and without even asking the team in OH requested our inspection and went in and took care of everything. The appraisal came in low and they met us in the middle. They had vertical integration with PM and they got the duplex rented right before Christmas above our projected rents. Just been an absolute pleasure working with RTR and I look forward to doing more deals with them.
I recently partnered up with a long-time friend to start our real estate investment journey. As our local market is quite expensive, my partner suggested we look into RTR for a potential out of state property. We immediately were able to start digesting properties from their list and identify a few that were within our budget and met our investment strategy. We then had a discussion with Adam, who gave us surprisingly unbiased feedback on the various markets and properties we were considering. We ultimately landed on a duplex in Ohio, and closed in less than 30 days. RTR was there to support at each step, including helping us negotiate with the seller when the appraisal came in slightly lower than expected. This really is top notch service and a really easy first step into the real estate investing world. We plan to utilize RTR for our next property in the coming months. I've already recommended RTR to a close friend of mind, and would not hesitate doing so to others.
I began to work with Adam Schroeder almost 1 year ago, when I started my journey as a Real Estate Investor. During my first call, Adam impressed me with his vast knowledge of the real estate realm ranging from lenders, appraisers and home insurance. His openness and generosity helped me to secure my first turnkey property back in April 2022. Since then, I have purchased from RTR, 3 other turnkey properties in Ohio and 2 new builds in Tennessee, 4 new builds from Cape Coral and the most recent deal is the purchase of new construction in Lehigh Acres, FL which is anticipated to be ready by next summer. I am looking forward to continue to work with Adam and the awesome team at RTR to buy my next property. The experience with RTR overall has been great, rich of learnings and fun as well!
I worked with Adam Schroeder throughout the entire process, and he was incredible! He knew this was my first investment property, so provided useful advice at each step of the way. Couldn't have navigated this process without him, his team, and all the relationships they have. Easy group to work with!
Just completed my first purchase of an investment property with Rent to Retirement. I worked with Adam Schroeder who helped me identify a property and answer all my questions as I went through the process. From property selection to closing took less than 4 weeks since I had my loan approval ready to go. The team that Adam introduced me too was great and helped me get through the process very smoothly. I look forward to purchasing my next property with them in a few months.
My husband Bernard and I have had a very good experience with Rent to Retirement. Ben Erik Smith was our initial contact and he took the time to explain all our options and help us get the ball rolling in our initial investment. Very knowledgeable and easy going, we look forward to working with him again. Zach Lemaster as well has gone above and beyond to make us feel comfortable in our decision making process. You can tell he wants all of his investors to be happy. The podcasts and YouTube videos are well worth your time also. We don't hesitate recommending this company to anyone.
Adam Schroeder was very helpful, as a representative of Rent to Retirement. I am happy that I chose to work with him and Rent To Retirement.
Rent To Retirement adds so much value to your real estate investing journey. Not only do they provide you access to high quality turnkey properties and property management companies, they also have a fantastic podcast, hosted by Adam Schroeder. Their podcast gives you ACTIONABLE opportunities with their partners including asset protection specialists, insurance providers, CPAs and tax strategists, and more. I've personally bought property thought RTR and connected with a few of these specialists and will continue to do business with them as well. RTR is a very high quality company with great leadership and Adam is an integral part of it. Do yourself a favor and listen to the podcast regularly and get in touch with Adam when you're ready to take action and start building something great!
I had an initial call with Adam on Jan 10. He was very reassuring and laid back. After I decided that waiting was not expedient, I was told that I needed to get prequalified for a loan. After that, and identifying some properties, I also had to learn that the system works by using the address in the email subject line, and not doing that causes delays. Once I understood the R2R system a little better, Adam stepped in when needed to help me close my first deal on 03/23. He does a lot of podcast videos which are very helpful as well. Looking forward to working with him on more deals down the line.
In the summer of 2022, I started working with Adam after exchanging a few comments on his YouTube videos. He is the same person on camera and off camera. Transparent, educative, and encouraging. He answered all of my questions regarding RTR, deals, and financing options, and goes above and beyond to ensure things fall in place on time. He is quick with his emails, and I am looking forward close more deals in the future with his and Rent To Retirement help.
I worked with Adam through rent to retirement. He helped me go through buying my first rental property and helped me understand the process in the simplest way possible. He was able to get me in contact with the right people as well as lenders who were able to help me network even further. He definitely seems to care about his clients. He answered emails while he was on vacation for me as well as remembered everything we talked about in our previous call. I do plan to work with him again to get my second property very soon!
Scott has been excellent to work with. He has helped us in the purchase of two properties and we will continue to work with him as we build our portfolio. He is available for questions whenever we have them, and he is a great resource for general real estate investment advice as well as for access to professional markets (property managers, rehab teams, lenders, etc.) that he and his team at Rent To Retirement have built out. As an out-of-state buyer, it's critical to have a team of people you can trust - we have found that and more with Scott and Zach at Rent To Retirement.
Cori was our investment specialist as we purchased two properties through Rent to Retirement. She was extremely responsive and a pleasure to work with. Whenever any issues came up, she jumped right in to support us in whatever way we needed it. We look forward to continuing our partnership with Cori moving forward and recommend her without reservation!
Connecting with Zach was easily some of the best time spent. His knowledge and willingness to help others eager to get to to the real estate space is clearly evident. He has a true passion for the business and a desire to inspire those interested to learn. He speaks practically and is able to relate to your current situation allowing him to give personalized advice. Very rare to come across someone who has been successful in the business world, yet still stay grounded and selfless and his endeavors. I look forward to continuing the growth of our relationship and working together over the coming years.
As a first time investor Ben Smith was extremely helpful. He walked me through the process and made everything as smooth as possible. He gave personal recommendations which I could not have been more grateful for. Definitely look forward to working with him again in the future!
I have purchased two properties through R2R now and want to say that this team is everything they say they are. They scout out properties and markets for you and already have teams in place in these markets. They have excellent communication and are always quick to reply and they will answer any question. The best and most important part is that the R2R team has your back!! My second property experienced some problems after closing and Adam and Scott were right there for me to get these problems solved. I am so so appreciative of their support and expertise. I would not feel confident buying out of state properties without a team like this in place to offer support and guidance. I feel these guys are invested in the success of their clients and they will help however they can when problems arise. Even after closing you are not alone. I am very happy with the R2R experience and look forward to adding to the portfolio with them!
I just purchased a turnkey property with Adam that basically was holding my hand from A to Z of the process. Rent To Retirement helped me so much by connecting me with the right people to fund, insurance company and property management. I am looking to get my 2nd deal with them shortly.
Ben helped me with a challenging 1031. He understood my goals and was able find great replacementproperties that I am very happy with!
I did a Mezz lending deal with Zach and his transparency and professionalism throughout was five stars. For me the time agreed to return funds once requested was very important and he said he would do his best to beat our agreed timeframe. He did even better than that and once I needed the return of funds he was immediately responsive and put things in motion to make it happen significantly quicker than we had agreed upon. As my liquidity needs ebb and flow I won't hesitate to work with Zach in the future.
I went through Rent To Retirement to get the ball rolling on my first investment property, which is a build to rent. Ben Erik Smith and Zach Lemaster have been very encouraging and supportive through this whole process. They seem genuine and really happy to help. In addition, all the organizations that they surround themselves with all seem genuine as well. As a rookie investor, this is a really great way to start the investment process too. If you are looking for turnkey and/or looking to accelerate your REI I highly recommend you contact them.
Had a wonderful experience with our first real estate investment. Ben was thorough, patient and very informative. It's as much an educational process as it is a partnership. We look forward to many more deals with Ben, expanding our portfolio and learning through the process.
I've purchased properties through Rent To Retirement and have started my foray into the USA real estate with an initial phone call with Zach. It's rare to encounter someone like him in today's hectic world - he takes the time to talk to you, promptly responds, has a lot of actionable ideas and, most importantly, a lot of patience. All of this, together with his depth of knowledge of the real estate market and large inventory, is what makes working with him and his company a real pleasure. He's got the right ideas, right team, right connections for financing and overall is a phenomenal guy to deal with. Easy recommendation and I plan to work with him for years to come!
I've been working with RTR since January of 2021 in the SW FL Cape Coral area doing 2 build to rent deals. Once onboarded my rep ended up leaving a couple weeks later, Zach called me directly and talked through what was going on and totally put my mind at ease with these 2 deals that I started. Zach spent around 45 minutes on the phone with me on a Saturday... I was extremely impressed and extremely thankful for his transparency. Zach is nothing but trustworthy and honest, he is all about helping newbie investors like me gain knowledge and figure out how to use REI as a tool for freedom. I'd also like to thank Cori Zigman for her help in the mid-west area properties on the RTR hot list. My first call with her gave me a ton of insight into that market and REI in general. Thank you RTR for all your help and I look forward to a continued relationship in the future!
Zach is always available for any question. I have been in touch with him for a few years and when he opened up to new markets on the east coast, I started investing with R2R and I've been really happy with the level of support from him and the companies/partners he works with. I highly recommend R2R for active people that do out-of-state investing. R2R is gradually becoming a one-stop shop where you can also get access to experts in legal advices, taxes, LLCs, SDIRA, etc.
It's very hard to trust people in this day and age but its good to know that some real gentlemen still exist. As new investors my wife and I had many options to choose from in the RE space. We decided to go turnkey for our first deal to simplify the process and get the ball rolling. We came across Rent to Retirement and liked seeing all the great reviews. Zach himself also had a great reputation so we scheduled a call and were pleasantly surprised. He advised us in a general sense on entering the market and never pushed his company on us. He was exactly as he is on his podcasts... friendly, relatable and full of knowledge. He always responded quickly to our emails and even took another call to answer some final questions. We are now in the process of our first Cape Coral build and looking forward to possibly another new build or one of the many other turnkey opportunities RTR has to offer. Zach is a great resource and we highly recommend reaching out to him with any and all questions. Thank you Zach!
I worked with Adam through Rent to Retirement. He helped me go through buying my first rental property and helped me understand the process in the simplest way possible. He was able to get me in contact with the right people as well as lenders who were able to help me network even further. He definitely seems to care about his clients. He answered emails while he was on vacation for me as well as remembered everything we talked about in our previous call. I do plan to work with him again to get my second property very soon!
I started working with Adam and Rent to Retirement about a month ago. I've been doing due diligence on real estate investing in South Florida for a while, and I liked what RTR had to offer. It's been a pleasure working with these guys, especially Adam. You can tell that they care about their business and about their clients making $$$. After all, we are in this to attain or improve upon our financial freedom. These guys have set up a great system and incredible partnerships with lenders and builders that empower us as clients to get deals we might otherwise not find. Adam is very knowledgeable and is there when you need him. Glad I found these guys and looking forward to doing a lot more deals with them.
I've worked with David on the acquisition of four properties now. David has always been quick to offer sound advice and thoroughly explain any of my questions. He helps to make the process much smoother and I plan to work with him on many more deals.
David is a fantastic human being. I worked with him through Rent to Retirement and he has done a fantastic job with getting me my first rental property and answering all of my many questions as a new investor. He is patient, kind and generous with his time and knowledge. I would not have purchased my first property (now on my way to 2 properties through R2R) without his guidance, availability and expertise. Thanks so much David. You are a true gem in this world.
Eric has helped me find and close 2 properties and a third is in the works. He of provides great advice and guidance as you are learning the ropes. I plan on continuing to work with him as I build out my investment portfolio. His connections to Turnkey providers, Property Managers, Insurance providers, Inspectors etc., has really helped me build out my network of professionals.
I reached out to rent to retirement in order to gather information about turn key real estate investing. After setting that initial consultation call, Adam reached out to me explaining the process to me in a easy understandable way. From that first initial call to closing on my very first real estate investment deal 12/21Adam has been easy to reach and more then willing to answer any questions a new investor such as myself might have. We are already planning for my next step and I am more then ready to continue to work with Adam and the rent to retirement team.
David was my first contact at Rent to Retirement and within a week we were in contract on our first property. David was always available and responded very quickly via email. The process was so smooth and the house, the pro forma, and the plan were spot on. We just closed last week, and are in contract already on our next property, a Triplex. I am excited to work with David on building my portfolio and scaling in my REI path.
We had a great experience with Eric, RTR and the sales team surrounding our first purchase with them. Buying out of area can be scary but Eric helped coach us toward investments that would fit our goals and we've been really happy so far and look forward to another transaction hopefully soon!!
Eric has been a pleasure working with since . I like bouncing my ideas of him and he has been instrumental in helping me "build my team" as a long distance investor. Purchased 6-plex and in contract to buy 4 more new builds through rent-to-retirement. I have worked with Eric since about the summer of 2021. Even more importantly, I suffer from "shiny object" syndrome and am very impatient in wanting to get more and move fast. Eric has been a calm force and advised me (on numerous occasions) on why a particular buy would not be a good fit for me (these were the RTR inventory options we were looking at). This has a been a great litmus test for me as I feel he genuinely wants us to succeed and is directing us towards what would best accomplish our particular goals. Highly recommend Eric Winkler. Here's to many more years of partnership!
When I decided to shift from purchasing BRRR's to turn-key, Eric was a key resource in helping me to prioritize the type of real estate investment that I was looking for. I decided to go with new construction in Cape Coral, Florida as a result. I have one home being built and another in. the permit process. I have gained a ton of equity and increased rents on homes that have not even been completed yet as a result of his help.
I just bought 2 investment properties with with Rent-to-Retirement, and David was my Portfolio manager through the process. He was easily accessible and quick to respond to all my questions and gave me practical advice when I needed some mentorship. One other quality of David is that he is a non nonsense kind of guy and does not beat around the bush - which is what you need especially when you are doing multiple real estate transactions. He also is super customer centric meaning - he keeps your tastes and objectives in mind before recommending a property. This immensely helps you vet unwanted properties from a list and focus.
David was a huge help on my first property with Rent to Retirement! He guided me through the entire process and was quick to answer any and every question I had. I'm looking forward to work with him on many more deals in the future.
Zach is AWESOME! He helped me purchase 8 properties in under one month in order to take advantage of accelerated depreciation. I had heard of cost segregation studies, but he took the time to explain it to me, and to find me 4 properties in IN and 4 properties in OH. We had less than 45 days to close all 8 properties, and he and his entire team worked like rockstars to make it all happen. He also introduced me to his legal team so I could set up REPTs. I am already working with his team to purchase 2 more properties in Memphis, and 2 in Florida. This is my first time doing turnkey real estate investing. I used to own properties decades ago and hated managing them. I am excited to see how this experience differs. I know real estate is like any business and comes with ups and downs. I am glad I have Zach and his team in my corner to hold my hand through it all. If you want a proven mentor and leader in this space, Zach is the man!
Scott has been excellent to work with. He has helped us in the purchase of two properties and we will continue to work with him as we build our portfolio. He is available for questions whenever we have them, and he is a great resource for general real estate investment advice as well as for access to professional markets (property managers, rehab teams, lenders, etc.) that he and his team at Rent To Retirement have built out. As an out-of-state buyer, it's critical to have a team of people you can trust - we have found that and more with Scott and Zach at Rent To Retirement.
In early 2021, I was looking on BiggerPockets for a turnkey provider and happened to stumble upon Rent to Retirement. I saw that they had great reviews and decided to talk to them and see if their company was a fit for my situation. Eric reached out right away and we got to talking about what my goals were and how to proceed with getting a property that was going to help me retire sooner and help me achieve my goals in the real estate market. As a first time out of state investor, I had so many questions and worries and felt bad emailing Eric nonstop and scheduling more and more phone calls but he was very understanding and knew all the answers to the rookie questions that I had. When I had misunderstandings or roadblocks with the lender or the property management team, Eric took care of it right away. It's been a couple months now of owning the property and it's been a great. I enjoyed my working relationship with Eric very much and even referred him to my brother. They closed on a deal a month ago and are in the process of doing another property. It's been a bit slower for me but I too am planning on buying another property with Rent to Retirement and will reach out to Eric once my capital is raised. If you are looking for a turnkey provider, reach out to Eric and his team and you won't regret it.
Eric, and the whole crew at RTR was amazing to work with. The combination of patience and knowledge for first time investors was beyond what I would have expected! I recently closed on a house with RTR, and have2 more on the way. I'm looking forward to many more deals with him!
Eric has been a true collaborator and mentor throughout my journey in buying my first rental property in 2021. With how big Rent to Retirement company has grown over the last few years, I was honestly not expecting any 1:1 customer service or quick turnaround with my myriads of questions I had as a newbie investor. Oh boy I was wrong. Eric supported me from the very moment I sent my first email to reserve my Turnkey Property to literally the last day of when I closed the property. He was super responsive in all my ad-hoc/last minute email questions/requests and also got on a quick phone call when needed. Eric and the rest of the Rent to Retirement employees truly go above and beyond in all aspects, and I truly felt like they all cared about me, especially since this was my first rental property. I can't wait to purchase another property with Eric.
Scott with Rent To Retirement helped connect me with trusted developers, acquisition companies, and property management companies in several different states. He is responsive and helped answer questions whenever I had them. Whenever I encountered problems during the process of acquiring passive, long-distance properties, Scott always tried his best to remedy the situation. I'm glad to have Scott as a contact in my real estate investing journey!
I've worked with Scott on a handful of transactions this year and I have nothing but good things to say about him and the RTR team. They help break down the transaction and are willing to spend time with you to ensure you fully understanding everything that is going on. Property has been performing well and the team they helped put together has been great too. Would highly recommend Scott and look forward to working with them in the future!
I just bought my first investment property with Rent-to-Retirement, and David was a big help through that process. He was quick to respond when I had questions, which was a big relief for this first-timer. I'm definitely looking forward to my next purchase!
My business partner and I were lucky to have had the opportunity to work with Eric and the RTR team in obtaining our first investment property. Being new to real estate investing, Eric was patient with us, shared his knowledge, and walked us through the various phases in obtaining our property. Eric made himself very available to assist at anytime, especially when issues arose. Would and will recommend Eric and the RTR team to friends and family.
I just closed my first investment property with Scott and RTR. I definitely recommend Scott and RTR for first time investors and investors who want to be hands off. The team did great job in rehabbing the property and preparing it for closing. Scott and RTR team can recommend other highly professional vendors to work with, lenders, insurance agents, etc... their assigned PM is professional, very accommodating and most importantly honest and upfront. I truly enjoyed working with Scott and RTR team and am planning to continue working with them in the future.
I connected with Eric through Rent to Retirement. He has been a great partner and resource as I started exploring properties in the R2R inventory. He was great at pointing out what properties may be best for someone starting out. He also shared a lot of helpful information about the new builds in the Florida area while I was considering those as well. While working on our first deal, there were some issues that showed up in the inspection. He discussed what was reasonable to fix vs. not with the seller, and we agreed it would have been okay to walk away from the deal if we didn't reach an agreement with the seller. Eric was invaluable in getting everyone on the same page and ensuring we could move forward. He was the MVP in the deal. We are also working on a new build in Cape Coral, FL, which has been a smooth process so far. Overall, Eric is a pro at what he is doing and knows the ins and outs of real estate. He was great with communications and was only a quick email or phone call away. I'm looking forward to working on more deals with him. Thank you Eric!
Eric was very helpful to me as I went through the process of buying my first investment property. I was impressed that he was willing to talk me through the different steps of the process as we went through it. It was a smooth process overall and a good learning experience for me. I'm really happy with my purchase so far!
I just closed on my first vacation condo with Scott and Rent-to-Retirement. The process was smooth and Scott and the team were very helpful. This was an excellent opportunity that I would not have found without him. Additionally, Scott has worked with me to define a strategy for my portfolio. I'm extremely excited to work with Scott and team to continue to build out my portfolio!
I have now purchased four properties with Eric and his team at Rent To Retirement. I have been very pleased with the service of both Eric and his providers. They have all been upfront and very responsive in all aspects of this process. I highly recommend them for all turnkey needs!
Scott is a true advocate of all his clients and will only move forward with a deal if it is in your best interest. Whenever I bug him with questions on other deals and their outcomes, I truly appreciate the 100%transparency and his thorough explanations as I've learned a lot just having him talk me through my first two transactions at Rent to Retirement. After vetting a couple other positively reviewed turnkey providers on BP, I ultimately went with this company because of Scott's sense of urgency, responsiveness, knowledge, and advocacy.
I entered the world of real estate by just jumping straight into the deep end barely knowing how to swim. I lacked knowledge and I had zero experience in the industry. 'The best way to learn is to just get started'. 'I will be here every step of the way'. Said Eric Winkler on our first phone call. Eric walks the walk. He was there when I doubted the process and kept me in the loop when I was lost in translation. I'm very lucky Eric was here to guide me in this journey. With his recommendations, time, effort, experience, and sacrifice to seeing this through I can happily say I am a first time home owner and investor. Highly encourage others to work with Eric because he will work for you! I look forward to another deal with Eric in the future. Thank You Eric! You are the real MVP.
I've been working with Zach & RTR for a few years now, and have only the highest recommendation to leave for them. With their assistance I purchased 2 properties in 2016 in Columbus OH for $94k and $97k. I just put them on contract for $150k and $160k! I am now working with them to 1031 these properties to expand my portfolio into more rentals, and we hit some snags that would have left me with a major tax burden and no money to continue investing. A terrible deal! BUT Zach and the RTR team to the rescue! He showed me a quick fix that allowed the properties to still close so we didn't lose the buyer, minimized my tax burden, AND left me with over $125k in the bank to keep investing! The properties were excellent performing rentals while I owned them providing great cash flow & tax benefits, and have appreciated quickly allowing me to expand my portfolio & increase my overall passive income. Zach & his team have been an essential part of my success in breaking into the real estate game! I have had multiple conversations with them over the years to discuss various tax strategies & investment advice. I highly recommend their team to anyone looking to invest in real estate in some of the best markets, and looking for all the crucial, need to know advice along the way!
10/10! I highly recommend Scott and the Rent To Retirement team. This was my first turnkey investment and he provided guidance every step of the way. My property is producing great returns and I will be working with Scott again in the near future.
I just purchased my first investment property with Rent to Retirement and am already working to purchase a second. Being a first time investor Zack and his team couldn't have made it easier. Everyone at Rent to Retirement is extremely responsive and affords you every resource you need to accomplish your goals. If you value professionalism, reliability and experience I would recommend R2R. These guys are the real deal.
My experience in the OOS turn key space started in 2002. I have worked with most of the top providers and sales outfits in 20 plus markets as Lender. I am proud to leave this referral for Zach.. He has demonstrated to myself and my team a very high degree of Morals and Ethics in the space.. Puts his clients first and foremost at all times. As with any real estate purchase proper representation is a key component for the buyer and seller as well. As always with real estate do proper due diligence and buy in nice areas and you will reap the rewards.
When I started on this journey, I was totally new to this rental property market and was skeptical about it. But Zach has made everything easier by staying with me every step of the way. From providing contacts for loans and funding to helping me thru my first deal when it hit a snag. Zach has been responsive to all my questions and often times go above and beyond to solve my problems. Even though our conversations does not always revolve around a deal, he was still very patient and helpful to teach me what I need to know to achieve my goal. I am confident that I will get to where I want with Zach's help and I look forward to our long term partnership.
I'm glad I found and am working with Scott Lundgren for my real estate investment needs. Our real estate dealings together have been exceptional and I appreciate his role as a strategic partner and his DEEP knowledge of the various markets. Prior to deciding to move forward and work with Scott I interviewed/vetted6 other companies and the reason I chose Scott and his company was due in large part to Scott.
I was looking to get into my first rental and actually signed a contract through Roofstock before meeting Zach. My gut was telling me something wasn't right with the deal - in terms of it being just "OK". I chatted with a friend about it who referred me to Zach. He was quick to chat and we reviewed that previous deal together. He validated all of the concerns I had in a very honest way (and even pointed out things that I didn't see at first). We then started to talk about what my goals are, what resources I have and where I want to be in a few years. (Passive income to replace W2 / building a portfolio as quickly as possible). He was generous with his advice and took the time to actually educate me on all the options. His wisdom in the field is so evident, I feel lucky to have him as a partner and advisor. Every time we chat, I walk away learning something and feeling more confident about my investing plan. Closing on my first property this month, and a second very soon! If you're ready to actually start investing in real estate and take action, I 100% recommend working with Zach and team. Thank you for your partnership, Zach!!
I personally invested in three properties with Zach and introduced a couple of my friends to his way, and have goals to do 1-2 every year with Zach. The return profiles relative to other turnkey providers are better, and so far, the rents have been coming in like clockwork. I believe their edge comes from their excellence inexecution and scale. Real estate investing looks daunting at first but I would not hesitate with Zach. They make the process as effortless as possible.
I first contacted Zach and Rent 2 Retirement over 18 months ago and now I'm completing my first 2 real estate investments with Zach and Rent 2 Retirement. These are actually our first 2 real estate investments ever. Zach and his team were patient with me and were always willing to jump on a call and answer any questions a new investor has. Once I was ready to pull the trigger and anticipating the slew of work that it usually takes to purchase a home, the opposite actually happened. Everyone Zach recommended were great to work with and only touched bases when they had to. I feel like I bothered the team more wanted updates than the other way around. Overall from this long winded review, I look forward to continuing my relationship with Zach and his team and I would recommend them to anyone looking to invest out of state.
I'd like to say that Zach has been very instrumental in helping me grow my investment portfolio fairly quickly over the last year. I plan on continuing consulting with him on my investment strategy moving forward. The thing I appreciate most is he has "over delivered" on the transactions we've been involved with, and it is much appreciated.
Scott & team, thank you so much for all the in-depth explanation & guidance on how we can expand our portfolio to markets where we can achieve much better cash flow & returns than we can locally. You've opened our eyes to see how we can use resources we didn't even know about to acquire more properties to create more income for our family. We've always wanted to invest in more stable asset classes like real estate, but with us having demanding full time jobs & living in an expensive market it just didn't seem realistic to invest successfully on our own. Even if we did it on our own I think it would have been done haphazardly since we really didn't have the time, or experience it would require. We appreciate all the time you've spent with us to build a solid business plan & invest in areas where we can achieve better returns. We've appreciated all the assistance on the tax, LLC & financing strategies to actually have a clear direction in our investing. We look forward to continually working with you for many years to follow & would highly recommend you to everyone, as we already have!
As a Seattleite, I set out to find a turn-key company to help me in securing passive income from SFH in the Midwest. I interviewed/researched many companies and chose to move forward with Zach. He is genuine, responsive, and knowledgeable. He offers more than just a business transaction, but guidance on long-term REI goals. I purchased two properties from him in two different markets. Zach was quick to address any bumps in the road and advocate for me as his client. I am looking forward to investing in more properties in the future through Rent to Retirement.
My partners and I began our relationship with Zach in February of 2020 through a conference call. He began by asking us about our vision and goals. We found this refreshing because this allowed us to develop a foundation before speaking about specifics. Through our conversation he provided guidance and support that gave us clarification and more of a purpose in pursuing an investment. We recently successfully purchased a home and Zach was an integral part of the process.
My partners and I had been looking to find someone to work with us, guide us, and overall, mentor us in purchasing properties out of state. Zach fit the bill. It is difficult to find someone who is not only willing to help you, but genuinely cares about educating and helping your business move forward. If you are unsure about working with Zach, take my word for it and do it. He is easily accessible via scheduled phone calls or emails. Zach is always there to help. Thanks Zach!
I am happy to have found Zach through Bigger Pockets! I was lost and had no clue where to start. However, I felt a sense of direction when scheduling a free consultation. During my first purchase, I experienced some confusion and had several questions. Nevertheless, Zach was very responsive and I received timely guidance. Thanks!
I've either purchased or entered purchase agreements on 8 properties through Zach and Rent To Retirement in 6 short months. He's been a rockstar throughout all of this and has made the process extremely easy. I'm from California and real estate investing has priced us all out of the market here. Zach has been able to help me find cash flowing properties in the Midwest and other areas that I could've only dreamt of acquiring a year ago. Selfishly, I don't want to recommend him because I want his expertise to be all mine!! But all kidding aside...I completely recommend him and Rent To Retirement. They're professional, they're honest, they're helpful, they're patient (even when I send midnight emails) and they offer great cash flowing properties. Couldn't have asked for a better partner in achieving financial independence! Looking forward to many more deals together!
Zach has done a great job walking us through the purchase and management of our first investment property. He was professional in assessing our needs, thorough in helping us pick a market and ensured we were connected to all of the right people. I would recommend working with Zach to anyone looking to start real estate investing.
I have been working with Zach Lemaster over the past couple weeks and his mentorship has been invaluable! He has helped me to examine my individual goals and has been instrumental in my strategic planning early on. I am a new investor in the area of rental properties and have interviewed 5-6 turnkey providers and am under contract for 2 properties with other providers. Having someone with his experience and wealth of knowledge has been exactly what I have needed. There are not many providers/individuals who will take the time to coach you as much as Zach and his team do. Zach has been very willing and patient even in my indecisiveness to help me develop a clear plan. He taught me something very valuable during a recent phone conversation and that the business partnership that you develop long term is way more important in your long term success than any property/properties that you are looking for. Although I am still early in my process working with them, I would still highly recommend working with Zach and his team. I am looking forward to purchasing our first property with Rent To Retirement soon!
After trying to invest from overseas and getting off to a bumpy start, I finally found Zach, who was the person I have been searching for. Trusting someone to provide you turn-key real estate when you live on the other side of the world is almost impossible, but Zach beats the odds and delivers the who package. Zach is a man of his word and has proven so multiple times throughout our business dealings. He helped me locate a market, property that suited my goals and introduced me to his local connections in the area which he has great relationships with. I just closed on my first real estate deal through Zach and am ready to buy a couple more. For anyone finding it hard to find someone that actually cares and genuinely wants to help, Zach is your man. Buying a house in a state/market you have never been to before is scary and so is putting up your life savings to buy through a stranger you met through the internet. That is why Bigger Pockets is such a good source of du-diligence for new and seasoned investors. I hope my post will help someone and give them the push they need to trust a good guy like Zach to get them a property and move towards their goals!
Around a year ago I decided to get into real estate investing. While looking for different ways of doing so Iran into Zach's company Rent to Retirement. After a call with Zach in Nov of 2019, around March or so we began the process of closing on our first rental property. Throughout the entire process Zach and his team were there for anything we needed (even the newbie questions). They helped us navigate all of the paperwork and processes that go with buying a rental home and while it was our first time, they made us feel at ease. If you're someone who wants to get into real estate investing, I would highly recommend you set up a call with Zach. I promise it'll be worth your time.
I have enjoyed working with Zach to purchase my first real estate property. I am new to real estate and turnkey investing, and Zach was very helpful in answering the many questions that I had. He was easy to work with and flexible when issues popped up, and was generally quick in answering my questions. Would recommend to anyone looking to invest in a turnkey property.
Hello everyone , I came across Rent To Retirement on bigger pockets a couple of months ago. So I scheduled a call to speak with Zach and tell me a little bit about his company. I've never had a mentor but Zack sure feels like one to me , he's extremely knowledgeable and patient with all my questions. RTR has all the systems put in place attorneys ,lenders property managers . you name it ! I am looking forward to working with Zach and acquiring my first rental property. If anyone is thinking about building a nice rental turnkey portfolio I would 100% recommend giving him a call he's big into creating long-term relationships with people.
Zach and his team were very professional right from the start. It started with a phone call where you can discuss your goals and Zach can guide you through the process. You can easily observe that him and his team are experts in their field and can answer questions in a prompt manner. He's well connected to point you in the right direction for any questions that may arise. I'm looking forward to purchasing more investment properties with Zach in the near future!
Zach is a professional in a true sense of the word. He knows how to create and deliver meaningful value to those he works with. Also, Zack knows real estate. I have had the privilege of working with Zach and would certainty recommend those I care about to him.
As a California resident, I've been researching buying out of state turnkey properties over the last year. I've contacted several companies including Norada, Morris Invest, and Rent to Retirement. The end outcome was working with Zach to begin planning my investment/retirement goals. I picked rent to retirement because he is very responsive through text, phone calls, and email. In the last three months I've closed on three deals (1Ohio Single Family, 1 Kansas City Single Family, and 1 Duplex), all with renters in place, with an easy transition with property management, and all cash-flowing 200-350 per property! Working with Zach is highly recommended and I'm excited to continue looking for more deals!
I just closed on my first two properties and Zach was a huge help through the whole process! He was always happy to take my call and answer my questions or send me to the right person. The process took longer than expected, but went really smoothly all things considered. I recommend Zach and his team to all my friends and look forward to working with him in the future!
I recently purchased my first property through Rent to Retirement. Zach was extremely helpful in answering any questions I had and I was very impressed with the professionalism that he showed. I now own my first rental property and am extremely glad I had his support in taking that first step.
Zach patiently guided me through the purchase of my first rental property and provided a wealth of knowledge in addition to sound investment advice. I'm very grateful for connecting with Zach and I look forward to working with him and his team again in the future.
I've purchased properties through Rent To Retirement and have started my foray into the USA real estate with an initial phone call with Zach. It's rare to encounter someone like him in today's hectic world - he takes the time to talk to you, promptly responds, has a lot of actionable ideas and, most importantly, a lot of patience. All of this, together with his depth of knowledge of the real estate market and large inventory, is what makes working with him and his company a real pleasure. He's got the right ideas, right team, right connections for financing and overall is a phenomenal guy to deal with. Easy recommendation and I plan to work with him for years to come!
I have bought 5 rental properties (so far) through Zach at Rent To Retirement, and he has been really great to work with. He has talked strategy with me, answered a million of my questions (as a new investor I had a lot),and has gone to bat for me anytime I've had an issue or concern with any of the parties involved in the whole process (whether it be a title company, the lender, the company overseeing the renovations....anything). He really provides a high quality service experience and will help you every step of the way. I definitely recommend working with him.
I just purchased my first turn key investment using Zach. I've been investing in real estate for about 20 years and this is one of the easiest transactions I've ever completed . Zach thanks for making the process very painless . Zach was very prompt dealing with my concerns. Zach is an excellent communicator. Look forward to our next deal.
I got my first property through connections Zach has in the Kansas City market. He was very helpful and prompt whenever I had questions or concerns and now I've got a property cash flowing! Thank you Zach!
Zach is, in one word, excellent! We can use other words to describe him like patient, thorough, professional, considerate, prompt, and able to put our needs first. As first time investors, he made this experience comfortable and simple. He answered all of our questions and was sure that we were confident with every move we made. Furthermore, he is extremely trustworthy. He had facts and reputable sources for every thing he told us to do. We highly recommend Zach to anyone interested in real estate investment!
It has been a pleasant experience working with Zach on buying my first out of state investment property. He was so patient and replying back to my queries that I had texted him at odd times Definitely, I learnt a lot interacting with him about real estate investments and had introduced me to the best lenders and property management companies in the country. Definitely, looking forward to invest in more properties with him.
Where do I start? I closed on my first out of state rental with RentToRetirement back in November of 2019. Zach was very attentive during the entire process and helped to ease some of the stresses associated with closing on the property. Might I add he was also on vacation during some of the process and still made it a point to reach out and see how things were going. Top notch client relations if I say so! Need help with generating additional capital for future properties? Zach has the knowledge, tools, and team in place to help you achieve your goals if you're willing to put in the work. I sincerely appreciate all of the help and guidance Zach has given me during this process. Looking forward to future purchases with you and your team at RentToRetirement! Happy investing!
So many positive references was the main reason why I decided to buy turnkey property from Zach, and I found that every accolades lavished upon him were not exaggerated or off the mark. I would definitely purchase from him again.
Zach has been an awesome resource for my investment partner and I through these initial steps of getting our feet wet. He is very knowledgeable and very easy to talk to. We always leave the conversation feeling excited! Looking forward to more phone calls and more deals with Zach.
Zach was always willing to provide information on the many, many questions I had as a new investor. He laid out information in a straight-forward and honest way. His willingness to answer all my questions on RE (even those unrelated to his business) exemplifies his willingness to help you out. I'd definitely recommend signing up at the RentToRetirement site and having a conversation with him to get you started.
Zach just helped me close on an a 37-unit apartment complex. For a first time investor, that was a bit daunting to say the least. It would have never happened if not for Zach's sincere desire to help others to win at the real estate game. He is incredibly generous with his time and knowledge. He spent multiple hours with me to make sure all of my questions were answered and I was comfortable with the deal. The biggest thing that makes investing with Zach an absolute must, is that he leaves money in the deal for his buyers. He finds the property, does the rehab, finds the tenant, manages the property, and even lines up financing if needed. After doing all the work he would be 100% justified to also take most of the profit from the deal. but to Zach's credit, his goal isn't to flip you a turn-key property, it is to provide a profitable investment and to create a long term relationship. Perhaps, Zach recognizes that having a legion of happy buyers is better for his bottom line. Or perhaps, Zach just wants to make sure that the next guy is successful as possible. Either way, in my experience, Zach did all the work, let me keep the upside, and held my hand through every step of the process. Thanks Zach! I look forward to our next project together.
Zach has been a mentor in the start of my REI journey. He coached me through my first rental and is now helping me start my wholesale business. I highly recommend Zach to anyone looking to add quality properties to their portfolio.
It's been a great experience working with Zach and Rent to Retirement. I first learned of him because he was advertising on the Bigger Pockets podcast and I'm glad I reached out. Zach provides cash flowing turnkey opportunities in various states and was there every step of the way during the acquisitions process. Zach clearly takes pride in his work and went above and beyond to make sure every question I had was answered. He not only helps me purchase properties but we are also working on creating a long term strategy to meet my investment goals. It's been very valuable to have Zach in my corner to bounce ideas off of and get feedback and coaching. Something I'd add is Zach's professionalism in terms of customer service and handling my concerns. When there were things in the acquisitions process that made me uncomfortable, Zach was there to patiently address all concerns to make sure things kept rolling forward. Looking forward to many more acquisitions with Zach.
We just closed on our first property with Zach. He's been very responsive, flexible and easy to work with. We plan to buy more properties from him in the future. Zach shared some great contacts with us too (lender), who we will also be using again in the future.
Zach has helped and guided me to closing on my first out-of-state investment property. With me being a beginning investor, Zach has been very patient in listening to me sort out my inner doubts/conflicts while also helping me better understand the stages of purchasing an investment. He has responsive teams in place that smooth out the process. He is easy to talk to, has had an answer for every question I've had and has helped me feel more confident in making big decisions. His mix of reassuring wisdom and genuine passion for real estate is special and I am grateful to have him as a resource. I am now waiting for my first payment. Otherwise, I am looking forward to strategizing with him, and seeing how I can expand my portfolio from here! I would fully recommend scheduling a call with Zach. Feel free to contact me on my Bigger Pockets profile if you have any further questions. Thank you Zach!
"Consistency is KEY" and this is what makes Zack unique with his TURNKEY company - RentToRetirement. This is only possible when you have passion for your work. I have started by shortlisting few Turkey Providers and after talking to few, I ended up with Zack. (I do recommended you talking to multiple turnkey providers so you will know the difference between Zack and others) I felt comfortable with Zack. His attitude and willingness to teach 1st time RE investors is great. He takes ownership of any issues/concerns and will make sure he respond back to you ASAP with the latest update. I would highly recommend Zack to anyone who is starting to learn & invest In RE. I wish you good luck Zack and please keep the same passion and continue to be consistent!!!
I'm very glad I connected with Zach after hearing about Rent To Retirement on BP podcast. He is passionate about investing and eager to discuss options as he shares his knowledge. He's very responsive by phone and email and loaded with creative ideas and good information. He helped me strategically plan how to invest through my solo 401K with non-recourse lenders. I look forward to a long and fruitful partnership with Zach as I grow my investment portfolio. Whether you're a newbie, or advanced investor, I highly recommend reaching out and connecting with Zach.
We got our first 2 properties with Zach this month, we moved from 1 LOW ROI property to a 2 HIGH ROI properties very quickly using 1031 Exchange. Zack made the process very easy, assisting us from beginning to end. It took exactly 30 days after our closing date: - 1 Property sold closed day: 03/04/19 - 2 Properties bought closed day: 04/04/19 If you want a straight on business, knowledgeable, super responsive, sharp, professional Adviser and turnkey investment provider, Zach is your way to go.
Zach makes investing in single family rentals as easy as possible. So far I've bought 2 nicely cash flowing rental homes from him and I plan on buying 30 more! He is very knowledgeable in different real estate investment strategies. He is very prompt to reply also. Could I get better deals? Probably but that would require a lot of effort on my part. Zach's deals leave some meat on the bone for some instant equity and they cash flow with double digit returns! His deals are as turnkey as you can find. Most of all he is honest and fair.
I found Zach through a video on BiggerPockets. Zach had a great deal in the video so I emailed him to ask if he had more deals like the one in the video. He and I talked on the phone and chatted through email and within a couple of weeks I had five great properties under contract. This is my first time purchasing real estate and and although I was determined to see it through every ripple in the pond feels like a tsunami when it's the first time. Zach has been there every step of the way and always had an intelligent, easy to understand, patiently delivered answer to the excessive amount of questions I've asked along the way (day and night, seven days a week). If you are someone who is just starting your journey and is unsure of every step Zach is your guy. From start to finish, contract to close, and even long term strategy after the sale, you are covered. Experienced investors will find excellent deals as well. His help has been invaluable. I will continue to do business with him in the future. Can't recommend him highly enough!
As a first time rental property investor, Zach was very patient and helped walk me through the whole process from start to finish. I'd recommend Zach and Rent To Retirement to anyone wanting to begin or increase their rental portfolio with as little headache as possible!
Zach is amazing. From the moment I started interacting with him, I could tell he knew his stuff. He has a massive depth of knowledge and is always willing to patiently share it with me. The thing that sold me on him was that he was willing to spend many hours prior to our first deal helping me get comfortable with the whole turnkey process. He charged nothing for sharing his wealth of knowledge. He genuinely cares about helping people achieve financial independence. He is always patient, thorough, and professional. I cannot recommend Zach enough.
I've worked with Zach's team for a couple years now and things are going very well. I've bought properties in multiple states, and now I'm focusing in OH. So far I've only experienced one vacancy, which was turned around in less than month so in terms of management I would say things are very efficient. As we all know management is key for long term success! The thing I've enjoyed the most is spending a good amount of time strategic planning with Zach on how to best achieve my passive income goals, and at this point I can honestly say that I will surpass my initial goals! Big thanks to Zach and everyone on his team! I can recommend them to anyone, and they are top notch in the turnkey world of real estate investing in my book!
My wife and I had the pleasure of working with Zach to find some out of state rental properties. Zach was very helpful and informative as well as being responsive to calls and emails. We hope to work with him again soon as we look to expand our portfolio over time.
While I have been following Zach and his work for last last two years, we just closed our first deal together. Zach and his team did a nice job partnering throughout the process. They were responsive, polite, and professional. I look forward to positive cash flows and diversifying my portfolio with Zach in the future.
Zach was extremely informative from our first call and email to closing. Zach continues to follow up with me to ensure the property and process has gone smoothly. He was instrumental in getting me my first deal and making it a smooth process. I plan to invest with Zach and his team again in the future and would recommend Zach to anyone! He is transparent and honest in doing business and provides all the information you could ask for.
This thank you is long over do. I enjoyed working with your team. You have people that enjoy their jobs and make it easier for a new investor as myself to purchase property. I really enjoyed the process and look forward to doing this again.
I found Zach through BP about 6 months ago. I am an out of country investor, looking to find some buy & hold properties. I spoke with a lot of different groups mentioned on BP (Norada, SpartanInvest, etc), but settled on Zach for a couple reasons. He explained everything to me like I was a 5 year old (upon my request!), and he didn't try to overpromise on anything. While the other groups probably would have worked out fine, I just felt comfortable with Zach's approach. The process was fairly painless. He sent over a few links to inventory that he is marketing, and I kept researching the areas and reviewing the links every few days. He put me in contact with a lender that I also felt comfortable with. After a couple months, I found the right SFH and put it under contract. At that point Zach handed off the details to the turn key provider (AWB in Birmingham). There were a few small hiccups here and there, but Zach was there to step in and get things settled immediately. The house appraised for a bit above the purchase price, and the loan closed on Feb 19. I put a renter in the house in June. We eventually lowered the rent $55/month from the expected rent ($1,350 to 1,295), which I am ok with, but was quite frustrating at the time. I continue to monitor properties for rent in the area, and I feel that if I was a bit more patient or did a few exterior cosmetic fixes (trim trees, etc) then I could have got the $1,350. Overall, I think Zach is a great guy to work with and I would definitely recommend him for a 1st time out of state REI.
I am really happy with Zach and I am looking forward to working with him and his group again! He got me into a great property using creative financing, and was able to close in record time. We've spent a great deal of time on the phone discussing investment strategy and how to best build my passive income portfolio to eventually achieve financial independence. Zach is very knowledgeable and has always made time to take my calls and address all my questions thoroughly! I'm looking forward to using more creative financing to keep things rolling.
Zach is a great candidate for anyone looking to purchase their first turnkey rental property. He made the process very easy to understand and made sure I was taken care of from the start. I would highly recommend working with him as I certainly will again in the future.
I found Zach Lemaster (RentToRetirement.com), through the Bigger Pockets marketplace. My husband and I had decided to sell our SFR in Arizona and we needed to take advantage of the 1031 exchange so that we could keep all our profit and place it in more investment properties. But where to find those next investments? That's where I saw an ad Zach had on Bigger Pockets. We called him and he jumped right in to help and started hooking us up with other companies in Ohio and Alabama that had turnkey properties for sale, exactly what my husband and I were looking for. We are currently in the process of purchasing THREE new rental homes through Zach and his contacts with our 1031 exchange money. Zach has always extremely prompt to get back to my emails and phone calls. He is so knowledgeable and really helped us with our first 1031 exchange. We are so grateful to him and his contacts for helping us move forward in our investment journey! I would highly recommend him as a key player in helping you along in your own investment journey!
I used Zach for my fist rental property purchase ever (in Ohio) and he was kind enough to guide me through the entire process and even provided me with possible alternative financing solutions. He made the process very easy by making himself available to answer all of my questions and the process was very transparent. Thanks Zach!
I am new to real estate in the USA and my primary goal was to work with someone who could guide me through what i needed to do. I am a UK citizen and wanted to find someone in the US that I could build a solid relationship and trust with. Along came Zach………….at first I had my doubts as to what he could deliver and the support I could receive from this individual because I have been shown the same gratitude from various people who said that they can do this and they can do that and yet no one has delivered other than cheap talk. Zach has been very patient with me and has spent his time to provide me with answers to my questions and have been very satisfied with the level of support from him. He has never demanded a cent up front for services and is a straight shooter. I have purchased a property off him and being a foreign national from UK, he has provided me with a property with financing in place which was a priority rather than buying out right. Everything has come together as it should do and I am very pleased so far with the results. The proof will be in the pudding when I get a tenant for my home. This to me is very important because it's a complete package, which I can truly put my hand on heart and say that this was well worth doing with Zach and his contacts. It has eliminated time constraints in looking for professional services as Zach has always responded to any questions and this to me is a valuable source of friendship and business.
Would like to say a big thanks to Zach and his team for assisting us with breaking into the US market as a foreign investor. Zach was superb during the process of us acquiring a great 6 package deal through Rent to Retirement. He helped us finance the deal and negotiated a great down payment with us as well. He explained how the deal would work, assisted us with pictures, explained parts of the contract that were foreign to us, and introduced us to his networks including helping us to organise property management and insurance. We would sincerely like to thank Zach and his team and i look forward to working with him again, and I would highly recommend him as an Australian investor.
I worked with Zach earlier this year to purchase my first out of state investment property. Zach and his team are very knowledgeable and respond promptly. I had many questions come up throughout the process and Zach was able direct me in the right direction. If you're looking to team up with someone who knows real estate, works hard, and is consistent with leading you in the right direction- Zach and the Rent to Retirement team is a great option for you.
Being very interested in investing in real estate, my wife and I basically came to a point where we realized we were just putting off investing. Probably because of the unknown. We eventually came across Zach and his team, and thought, this might be the time. Zach has maintained not only great amounts of communication, he's also provided us with huge amounts of knowledge which gives us the confidence to move forward with purchases. So far we've bought two properties which Zach did an amazing job for us to break that hurdle. We are very thankful for the work and time he has put in for just us. I'm sure he is doing the same for many others just like my wife and I. Can't wait for more to happen in the future.
Firstly, big THANKS to Zach for all the help! I am passionate about RE Investment and I found this great forum last year and got in touch with Zach. He is very knowledgeable, professional, and very patiently to try to understand my goal, explain the program, process, and help me to identify the properties for me. He responds quickly to my inquiries and questions (VERY CRITICAL for remote RE investment!!). I was able to acquire 3 off-market rentals "remotely" through his helps and his financing recommendation to fund the deal. I am excited to the successful take-off of these three properties. I look forward to work with Zach on creative financing future deals that builds from the initial three deals. Highly recommend to any new or experienced RE investors to team up with Zach to realize your REI goal!
I saw Zach highlighted on a bigger pockets deal of the day and recognized in him a good investor and someone who really understands the system. I decided to get in touch with him and i am so glad that i did. Zach spent a number of calls and emails advising me on creative options for me to put a deal together including, analyzing property options, hard money lending and refinancing. Thanks to his advice, genuine willingness to help me and patience, we have been able to line up an amazing opportunity for my next investment! He knows his game, has excellent customer service and is genuinely willing to help new investors even though he has thousands of potential investors for his turnkey investment properties. I hope to work more with him and bring other investors to him for larger deals too.
Zach, has a good head on his shoulders and is willing to help those who have a desire to invest. He is working real estate locally in North Dakota and has reached into other states as well. You would be good to connect with this smart and up and coming young man.
Wow what a good person he is (Zach Lemaster). It started with just me wanting to contact other investors in my area and has turned into him helping us with getting educated and now as a mentor. We look forward to his knowledge and working with him.
Zach has helped us out tremendously with our investment goals and strategy! He first introduced us to wholesaling to build extra capital to buy rentals with. My husband & I were able to complete two wholesale deals within the first 60 days, netting us around $20K. We are now working with Zach to develop a plan to acquire enough rental properties to replace our active income, and retire on our terms. Oh, and we are also house hacking to add another rental to our portfolio. I can truly give Zach the highest recommendation to anyone that works with him! He is very knowledgeable about many areas of investing, and is prompt to follow up on any questions we had. I am confident that with his help, we will achieve our goals of building passive income to live the lifestyle we desire!
I would fully recommend working with Zach for anyone who is looking for guidance in building a passive income portfolio. He is an experienced investor himself, so he knows what works, and what doesn't. I've bought nine properties so far in numerous markets (all through Zach's company or affiliates). It's been pretty much a hands off experience. The management company only contacts me to get approval for larger repairs or something they need my input on. Most my tenants have stayed for multiple years so my vacancy is very low. I think this is a product of investing in the better quality neighborhoods. I like working with Zach because of his professionalism and attention to detail. He has all the right people in place to help you successfully, and painlessly build a passive income portfolio. He's connected me with accountants, attorneys, insurance providers, prop managers, rehabbers, etc. to help me plan my retirement. He has lots of knowledge on creative deal structuring as well if that is something you're exploring. Overall I give him a 5-star recommendation, and plan to continue to invest with him for years to come!
I've purchased 3 homes through RentToRetirement and I'm currently working on my 4th! I've had nothing but good experiences working with Zach, and all those associated with his company! He helped me make a clear investment strategy to fit my goals, and then found the rental properties that fit my criteria. All the rentals have been pretty much hands-off! I just look forward to receiving a check each month! You need the right people on your team to be successful, and I would say Zach is essential for anyone looking to achieve consistent passive income in the right markets & right neighborhoods!
Zach has been a great mentor to me. He has given me some great advice and strategies to help me build my real estate portfolio within the Memphis, TN market. Zach really explained to me how to tap into various methods to refinance a rental property and tap into the equity to invest into your next property. He has opened my eyes to see that real estate investing is the ideal way to financial freedom. I'm now looking to purchase two rental property this year using strategies that I learn form Zach.... thanks for the encouragement, motivation, and knowledge.
I am working with Zach on acquiring my first investment property. I have found Zach to be very knowledgeable, helpful, direct, and reliable. He has connected me with other real estate professionals and helped me locate investment properties. I look forward to continuing to work with Zach on this investment and on future ones as well.
As my local real estate is way too expensive to get started & cash flow, I began to look into markets where it made more sense. I came across Zach who helped educate me on what it takes to buy out of state. He was very transparent, responsive and knowledgeable! We feel fortunate to have him on our team, as we've already learned so much working with him. With a boosted confidence we purchased two out of state rentals almost a year ago. They are going great with only the occasional maintenance item. Zach is now assisting us to use our self-directed IRA to purchase our 3rd property, and to be closer to achieving our investment goals! It is clear that with Zach's assistance in purchasing turnkey properties, we are setting the foundation for a long & successful investing career! I would encourage new & seasoned investors alike to work with him!
When I first stumbled upon Bigger Pockets about 1 month ago, I was a like a little fishy in an ocean full of experienced investors and a sea of knowledge. I didn't know where to begin and I was in fact, quite nervous and lost like the rest of us newbies! When I saw Zach's name come across a list of reputable members, I remember screaming to my husband in excitement, "Honey, It's Zach! Our optometry friend that we met at a meeting a few years back!!!" What a small world it is indeed. I reached out to Zach instantly and in about a day we were on the phone just casually catching up and chatting about my real estate goals. He is not only smart and caring (because he is an optometrist!) - he is also very genuine in his desire to help. At first, like any newbie investor, I was drawn to the C class properties (because of the low price), Zach recommended that I focus my attention on B class properties and above, to help minimize my risks, since I am a new and out of state investor. Zach also has so many connections! He connected me to different turnkey providers as well as lenders to get my search started. I haven't secured a property just yet, but Zach reaches out to me regularly and is always available to text/chat when I need his advice. I wouldn't feel comfortable with moving forward with any purchase without having him look at the numbers. If you are looking for someone that you can trust that has multiple connections at his fingertips, you will be well taken cared of with Zach by your side!
I contacted Zach because I was interested in turnkey property investing. We set-up a phone call and he explained to me how the process works and how his business operates and finds properties. I decided to move forward with the process and he was with me step by step along the way to answer all of my questions and guide me through the process. My experience with Zach and his team has been outstanding and I plan to continue working with Zach for future investments.
Zach is AMAZING! He's been supporting me with his expertise and brain knowledge in the RE investing world. I purchased my first property with him and I am on the route to the second one as he is helping me build my portfolio and have been extremely happy with his counseling. I really have pleasant interactions with him. He is so professional and holds his investors in a pedestal. I feel so blessed I came across him.
As a passive investor, Rent To Retirement aligns with my goal of building passive income through real estate. After a little research and a few calls with Zach, I decided to move forward with a SFR out of state. The systems and people he has in place made the entire process straightforward and easy. Zach has a wealth of knowledge and insight coupled strong teams in each market that give me confidence to continue scaling my portfolio through additional Rent To Retirement properties.
Zach and his team with Rent To Retirement could not have made my first step into real estate investing any easier. Zach takes the time to help you with any questions you may have, and takes the time to learn all about his client. Zach helped me link up with a lender who was awesome to work with. Being that I have already closed on my first rental property with him, and have already received my first rent check. I can not say enough good things about my experience with him. In my situation, his pre-estimated numbers on my specific property were spot on ( I am actually cash flowing more than what was estimated). I can confidently say that my next real estate investment will be again with Rent To Retirement. I've read most of the BP Investing books, and it is safe to say that I have learned way more by getting my first rental property. I have already learned so much from Zach, and I can not wait to continue building my real estate portfolio with the aid from him and his team. Thanks Zach!
I finally made the big decision in purchasing my first rental property. I heard about rent to retirement from the bigger pockets podcasts. After a few weeks of crunching numbers and contemplating scheduling a call, I finally did it and it was great move. I spoke with Zach Lemaster and he was a pleasure to speak with. He was very knowledgeable and answered every question that I had. The process was easy and so smooth to go through. Had multiple mortgage companies that he recommended if needed, options for starting up an LLC, property management options. Zach was always answered questions by email if needed or is easily able to reach by scheduling phone calls on the site. Tamara also helped greatly with a weekly phone call throughout the mortgage process. All in all was a great experience and helped get the ball rolling with portfolio. Looking forward to doing business with Zach and Rent To Retirement again shortly. Definitely recommend reaching out and having a chat with them
Just closed on my 1st rental property purchase with Zach and the team at Rent to Retirement. After having been stuck in a "paralysis by analysis" phase for some time, I connected with Zach to explore my options with turnkey properties. Zach and his team are seasoned professionals who are knowledgeable, thoughtful and really work to help their investors every step of the way through the process. Wish I had made the call sooner, however I now know I have a trusted partner to help me build and grow my passive income real estate portfolio!
Zach was very helpful from the very beginning of the process all the way through closing. He helped us establish a good plan in the very beginning and answered all of our questions throughout the process. We would definitely recommend working with him and we will be using him for our next purchase.
I started my real estate journey back in the summer of 2020 when I was addicted to podcasts and reading books on real estate investing. I had a goal to get my deal done by the end of the year. Although living in an expensive market, I started to look out of state, and that's when I heard about Zach and his team at Rent to Retirement from the Bigger Pockets podcast. I was thrilled with my decision, as Zach and his team mentored me through financing to closing. I was not only able to meet my goal of having my first property; I exceeded it by purchasing two! The most significant value when partnering with Zach and his team is that you don't just have someone just selling you turnkey properties but a team who truly cares about your success and helps you find ways to accomplish your goals. I look forward to growing my portfolio with Zach and his team. If you have any questions about my experience, please feel free to reach out.
I was referred to Zach and his team by a mentor of mine and I am sure glad to have reached out to his and his team. I wanted to start my journey into real estate investing but did not have the resources or experience other than reading a few books. Zach provides experience and connections that will help you reach your investment goals. He is a great communicator and has been there with me every step of the way. I have already closed two properties with him and will close on the third one very soon (all within 6 months!). We have also discussed the many ways to keep building the portfolio and reaching my goals to secure financial freedom for me and my family. I am glad to have built a strong relationship with him and look forwarded to this journey with him by my side!
Eric has been such an invaluable resource to work with! We would highly recommend anyone to work with him that is looking for someone who genuinely cares about your personal success. He spent countless hours with us walking through all the steps it takes to become comfortable with investing out of state for the first time. I cannot thank him enough for the professionalism & patience he has exhibited during our interactions with him. It seemed completely overwhelming trying to figure out how to invest in a market where we don't live, but we really didn't have a choice since our local market is too expensive to even cash flow positively. Eric helped us understand how simple investing in different markets can be, and how the general process is the same regardless of location. The most important factor is the team & people you work with, and that is why we feel so fortunate to have found the RTR team! We now have our first 3 properties under our belt which are performing better than expected, and we are working on how to strategically scale up using SDIRA's, HELOCs, 1031s & other creative methods to reach our passive income goals we've been thinking about forever, but just now taking action on! Eric, thank you so much again for all your mentorship & guidance! We look forward to working with you for many years to come!
Featured Properties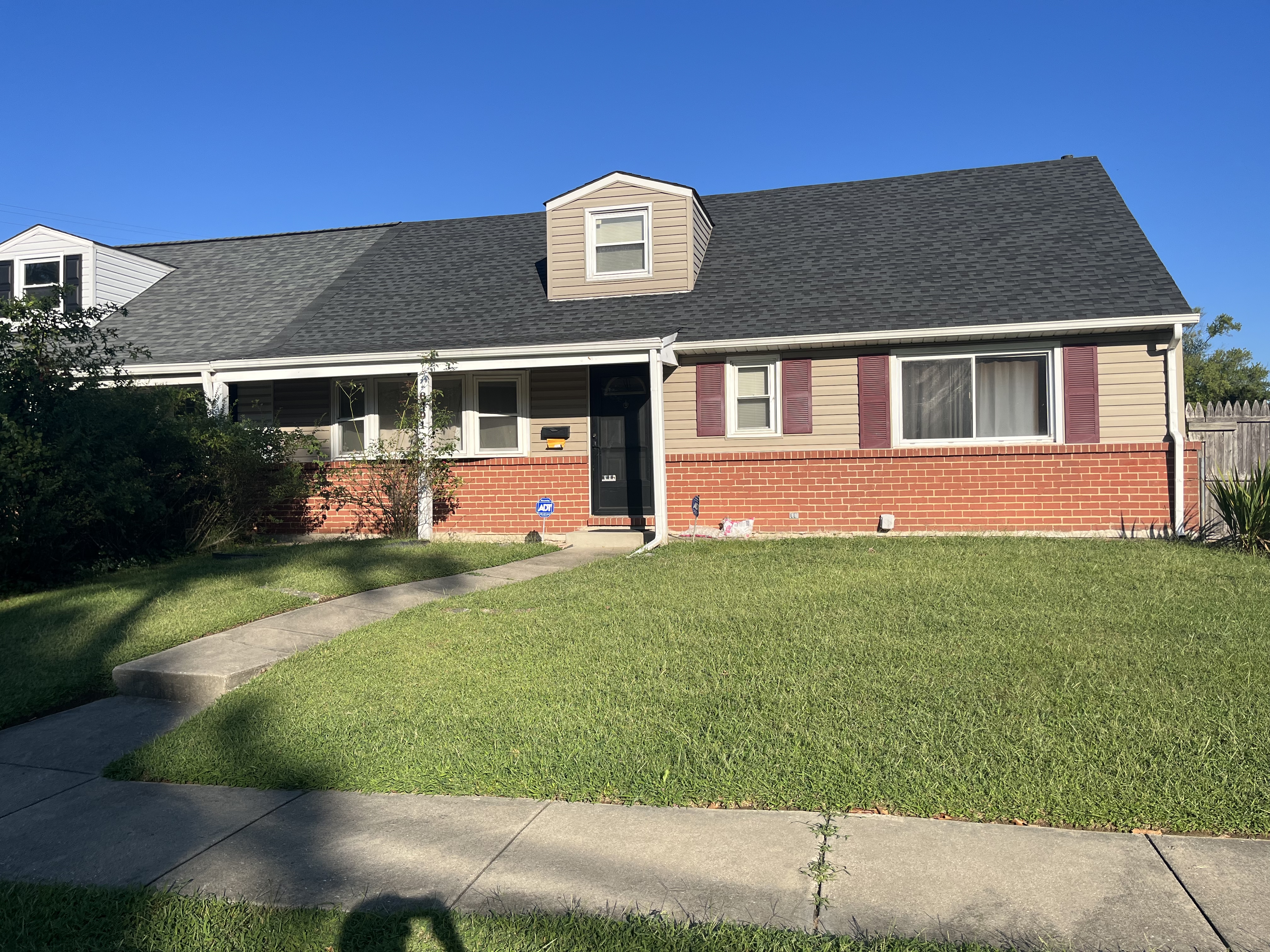 $350,000
2,780 sq ft | 5 bed / 2.5 bath
Initial Investment
$88,000
8401 Hallmark Cir
Baltimore, MD 21234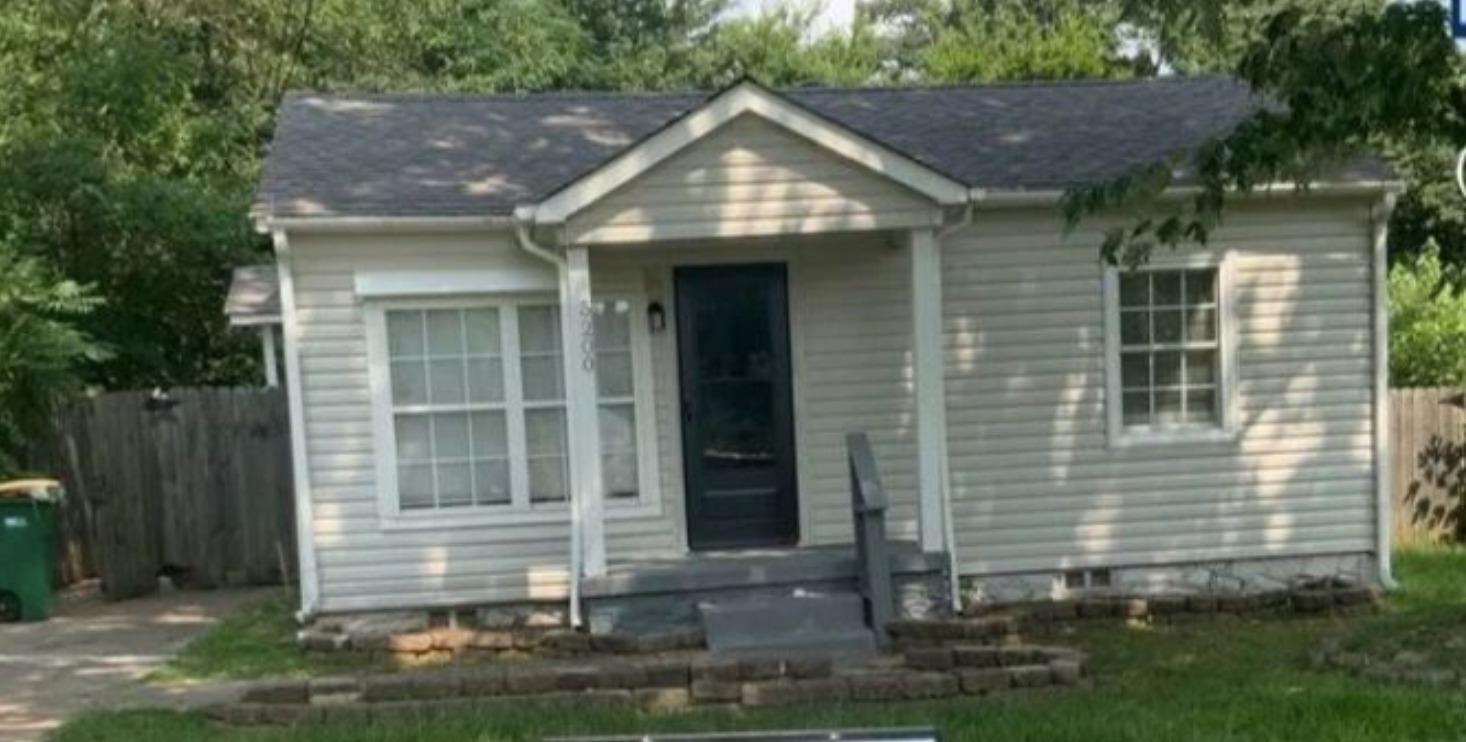 $99,900
812 sq ft | 2 bed / 1 bath
Initial Investment
$25,000
5200 Chandler St
North Little Rock,, AR 72118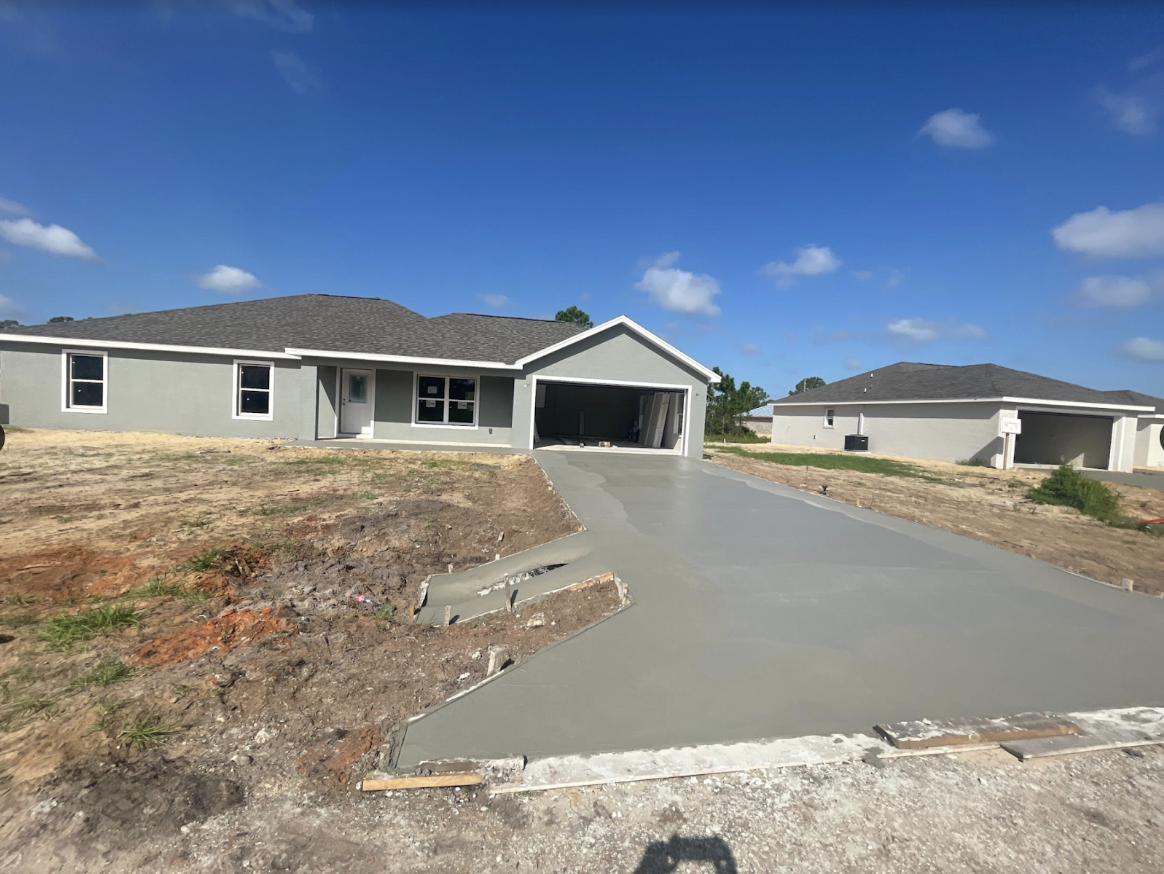 $339,900
1,860 sq ft | 4 bed / 2 bath
Initial Investment
$85,000
Contact the experts at Rent To Retirement and learn how to take the next steps in securing your financial future today!